Efoy ProEnergyBox
Complete, off-grid energy solution for all weather conditions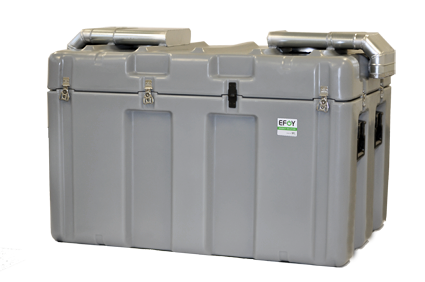 Long autonomy in all temperatures
The EFOY ProEnergyBox has been developed for use in all weather conditions between – 40 °C and + 50 °C. One EFOY Pro fuel cell, up to two batteries, a solar charge controller and a maximum of two M28 fuel cartridges can be integrated in the EFOY ProEnergyBox. This guarantees long autonomy without user intervention.
Individual configuration
Effective temperature regulation means that the waste heat from the EFOY Pro fuel cell can be used when the temperature is below zero to keep the energy solution warm and to prevent the battery and electronics from freezing. For high ambient temperatures, an effective heat conduction system has been implemented to protect the components in the box from heat.
The EFOY ProEnergyBox offers sufficient space for customer-specific installations and can be configured to the individual customer's needs. The EFOY ProEnergyBox is compatible for hybrid operation with solar power and is therefore perfect as a back-up or extension for solar energy systems.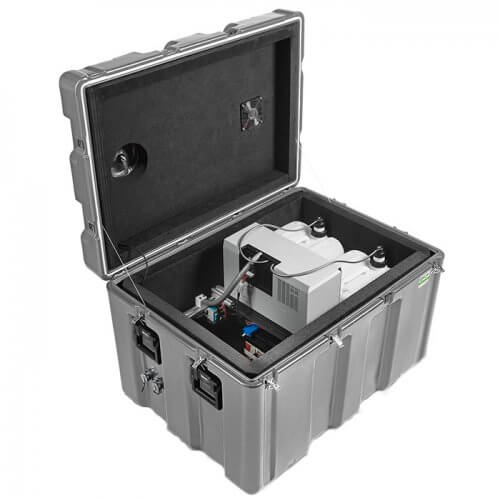 The perfect power supply for your application
Long operating life
EFOY Pro fuel cells supply off-grid power for months – without any user intervention.
Questions and answers about the
EFOY ProEnergyBox
How much fuel does the frost protection mode consume?
HOC Production
2018-07-17T09:07:45+04:00
The fuel cell requires approx. 5 -10 litres of methanol for dedicated frost protection mode during a five-month winter period in Central Europe.
Where can I buy an EFOY Pro fuel cell?
HOC Production
2018-07-17T09:07:21+04:00
Please contact us directly. We will recommend you the suitable EFOY Pro Partner.
What is the EFOY Pro fuel cell designed for?
HOC Production
2020-07-23T08:45:24+04:00
The EFOY Pro fuel cell has been designed and developed for commercial and professional operation.
We are happy to help you personally!
+971 50 632 3225