Guaranteed
SFC Quality
SFC fuel cells meet the highest quality requirements. Intensive checks accompany every product from production to delivery.
Own technology – Made in Germany
Development according to
military standards
SFC fuel cells are developed and manufactured at the German head office in Brunnthal. The solutions are constantly enhanced and adapted to current military requirements in close cooperation with international defense and security organizations. The development occurs under strict compliance with international military standards.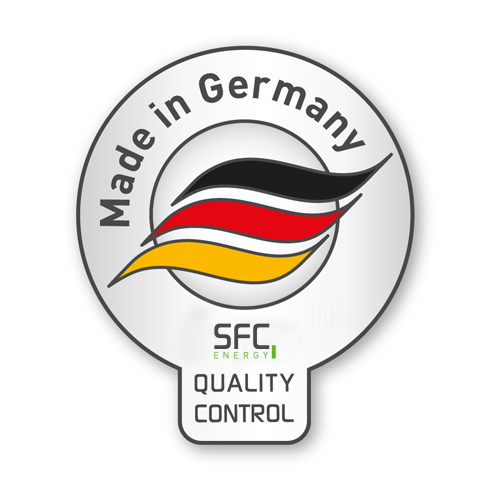 Comprehensive services
Customer satisfaction
is our top priority
Our products are constantly being enhanced. Customer feedback plays a key role here. SFC Customer Service works together closely with production as well as research and quality engineers. The team stands for individual consultation as well as connection tests with verification of the installation situation. Repairs are made directly at the SFC head office in Brunnthal by the SFC repair team.
We are happy to help you personally!
+971 50 632 3225