Efoy ProTrailer
Trailer-based complete energy solution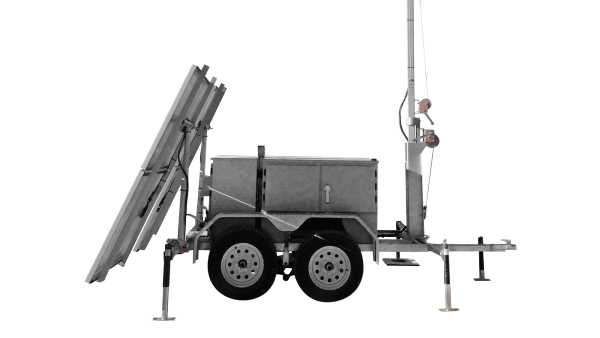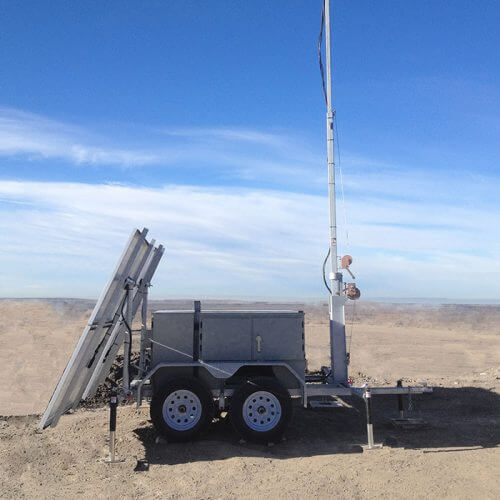 Maximum Supply Flexibility
The EFOY Pro fuel cell, with up to four solar modules, is integrated in the EFOY ProTrailer. The hybridisation of fuel cell and solar modules combines these two power generators in a cost-effective way. Only if sufficient power is no longer generated via the solar panel, for example, in bad weather, during winter or in the shade, will the fuel cell turn on fully automatically to take over the power supply. This saves operating costs. As with all EFOY Pro energy solutions, the new EFOY ProTrailer offers extremely long power autonomy without any need for user intervention and it can be configured to suit the customer's requirements.
The perfect power supply for your application
Can Be Controlled Remotely 
The EFOY Pro fuel cell can be monitored and controlled via a modem (remote monitoring).
Questions and answers about the
EFOY ProTrailer
Can I connect electrical appliances direct to the EFOY Pro fuel cell?
HOC Production
2020-07-23T08:24:20+04:00
No. The EFOY Pro fuel cell is a battery charger. Electrical appliances are supplied with power by the battery.
What is the temperature range in which the fuel cell operates?
HOC Production
2018-07-17T09:25:52+04:00
We guarantee safe operation in an ambient temperature range of -20 °C to +50 °C. Should you require a power source to operate under more extreme conditions please contact us.
We are happy to help you personally!
+971 50 632 3225