SFC services
SFC Energy offers a variety of services in the areas of energy supply and environmental impact. There is also a comprehensive training offer in the context of maintenance contracts.
Environmental Impact Analysis (UVA)
As a longtime Bundeswehr partner, SFC Energy has built vast expertise in the execution of civil and military environmental impact analyses, for our own products and the products of other Bundeswehr suppliers that use our fuel cells, and also in a growing number of generic defense UVA projects.
Life Cycle Cost Management (LCCM)
SFC Energy meets the requirements of project-related Life Cycle Cost Management (LCCM). LCC is the term used to describe expenses incurred over the entire life cycle of a product or service (analysis, project planning, introduction, use, including disposal and recycling). The LCCM is part of the technical-logistical support of the users.
Energy Analysis
SFC Energy conducts analyses based on current regulations on energy consumption. The energy analysis is used to identify the relevant energy consumers and determine the potential for increasing energy efficiency. It is shown under which operating strategies the use of alternative energy sources brings advantages in terms of CO2 emissions and tactical advantages.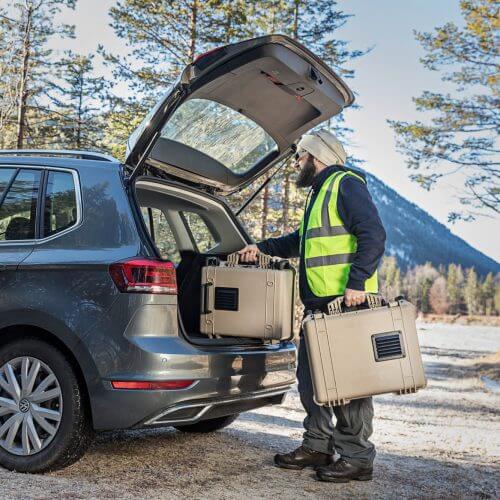 Maintenance contracts
SFC Energy offers customers various services in the context of maintenance contracts. On the one hand, this includes a comprehensive training offer, both from the technical and from the sales side. In addition, the solutions used are regularly checked as part of the maintenance agreements and the parameters are monitored. In addition, regular start-up tests are carried out, where the potential uses of SFC fuel cells are tested in practice for various application scenarios and worked out together with the customer.